"

global charitable music projects to connect audiences of all ages and backgrounds"
Cultmix Foundation aims to
- through charity provide musicians support with their artistic development, the opportunity to study and, with their own musical and cultural heritage, create bridges to new musical styles. Jazz, hip-hop, dance and world music styles and scenes are mixed and presented to national and international audiences of different ages and cultures by workshops, clinics, interactive performances and educative materials.
- to carry out any further operations which are in the broadest sense or may be appropriate for the purposes stated above.
Cultmix Foundation aims to achieve its goal, among other things, from being a platform for the creation of a new concept of cross-music for musicians from the tradition of jazz, to enhance mutual understanding and compassion amongst a broad audience for their different cultures, ages and backgrounds, resulting in more dialog, peaceful communication and togetherness at joyful events, allowing "new exciting music to happen".  When implementing the curated projects are central.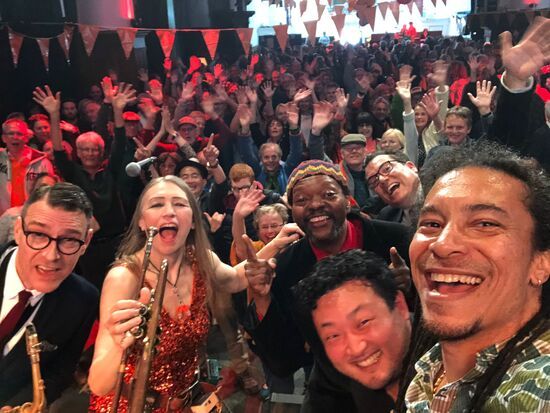 Jan 25, 2023 SASKIA LAROO LIVE 2023 FUNK JAZZY HIPHOP TO THE MAX